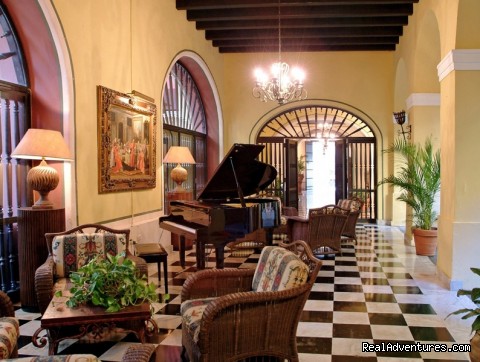 If you're visiting San Juan, Puerto Rico, you MUST visit the El Convento Hotel in Old San Juan. It's the only hotel in San Juan that made the book of "1,000 Places to Visit Before You Die," and in Sandy's opinion, it belongs on every traveler's bucket list. The historic property is luxuriously appointed, and the perfect romantic place to stay on a stopover for a honeymoon cruise, or when you're heading off to yet another island. It's walking distance from everything that matters in Old San Juan.
Sandy Malone Weddings & Events
Weddings in Vieques www.WeddingsinVieques.com
Listen via iHeart
Twitter: @SandyMalone_
Facebook Sandy Malone and Sandy Malone Weddings & Events
Instagram: SandyMaloneWeddings
Contact:
Call (855) 747-9602 for more information about this podcast and how it was produced.